Cellucom Group is an experienced national leader in the distribution of prepaid wireless products and services. As the nation's #1 authorized TracFone Master Agent, we provide superior sales and customer service for the TracFone brands of Simple Mobile, NET10 Wireless, Page Plus, Telcel, and GoSmart Mobile.
Our product line features top handsets and accessories from Apple, Samsung, Baseus, BLU, and Motorola, among other brands. As the premiere distributor of these brands, Cellucom Group has the purchasing power to pass along steep discounts on the widest variety of product and plans in the market.
Our robust team of field representatives are positioned in all major markets to personally assist you every step of the way. When you need more immediate assistance, our friendly and dedicated customer service representatives are available by phone at 1-877-956-2355 from 9:00 AM - 6:00 PM ET Monday through Friday.
Time is money. That's why our shipping department moves quickly to fulfill your order. Our corporate warehouse is centrally located in Columbus, Ohio which is within one day's truck drive of 41% of the United States population. In addition, we have offices in Chicago, Minneapolis, Houston, Miami, and Atlanta. Depending upon your location, orders placed by 3:00 PM ET can arrive as soon as the next day.
Once your order arrives, we stand behind it with our policy of "Total Satisfaction" - promising you a fast and dependable shopping experience with the most competitive pricing against the widest selection of product and plans in the Prepaid Wireless industry. Our hassle-free RMA process ensures your satisfaction with every order.

MISSION
Our Mission is to provide world-class product and support to our Dealers, drive innovation with our Carriers and TSPs, and enable our Associates to achieve their personal best.

VISION
Our Vision is to strengthen our position as the premiere Master Agent in the Prepaid Wireless industry by providing our Dealers with the lowest prices across the best selection of phones and plans. We will continue to offer a solution for every need with our vast selection across all major Wireless Carriers while providing world-class service and training for that keeps Dealer and Associates at the forefront of industry best practices.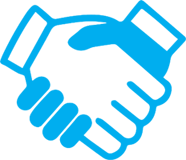 VALUES
Create Value
We enable success by driving down costs while delivering superior service to all our Partners.

Drive Innovation
To develop our business, we must care for the entire ecosystem, including our Dealers, Carriers, and TSPs. As your business partner, we accept your challenges as our challenges.

Enable Growth
We set the expectation that every day will be better than the previous by setting ambitious goals, evaluating the results, and using our hard-experience to guide future growth.