Cellucom is Tracfone's largest and longest standing Master Agent.
The Cellucom Group is an experienced national leader in the distribution of prepaid wireless products and services, representing the TRACFONE family of brands. Cellucom is the largest TracFone Master Agent in the country now covering 30 states throughout the Southwest, Midwest, Central, South and Southeast Regions of the U.S.
Cellucom corporate offices are headquartered in Hilliard, Ohio, a suburb of Columbus.
Cellucom also has local offices/warehouses currently in Miami, Houston, and Atlanta.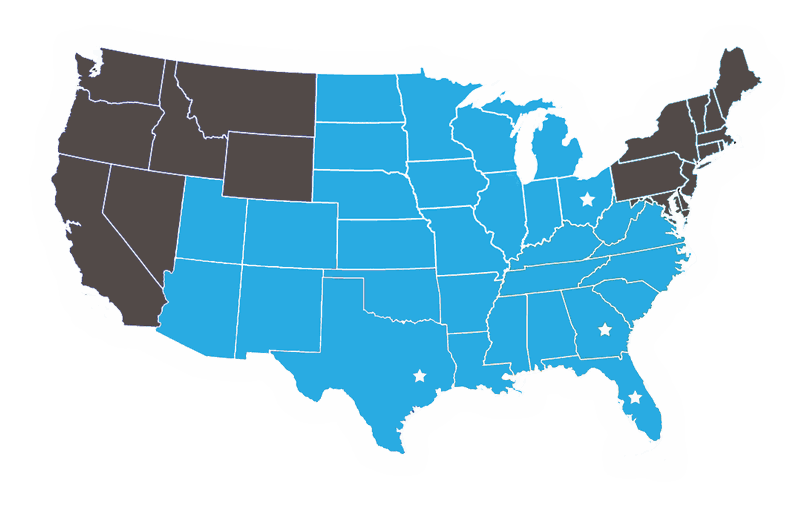 Throughout our areas, we provide superior customer service for the TracFone brands. The Cellucom product line features a wide variety of top-selling GSM and CDMA handsets and accessories from Samsung, Apple, Motorola, and other brands. We are also a US exclusive wholesaler of Baseus cellular and home technology accessories.


is always looking for outgoing, sales driven individuals to grow our team. We offer a competitive salary, an attractive benefits package, and paid time off.
Interested in working with us?
You are encouraged to submit your resume to our HR department for future employment consideration.

Equal Employment Opportunity
We're proud to be an equal opportunity employer – and celebrate our employees' differences, regardless of race, color, religion, gender, sexual orientation, gender identity, national origin, age, disability, or Veteran status. Different makes us better.