There are people JUST LIKE YOU making money in their
ethnic market - neighborhood grocery - computer repair - cell phone - corner convenience
STORES
by selling Tracfone prepaid plans to the customers they already have walking in their door every day.
And you can too!!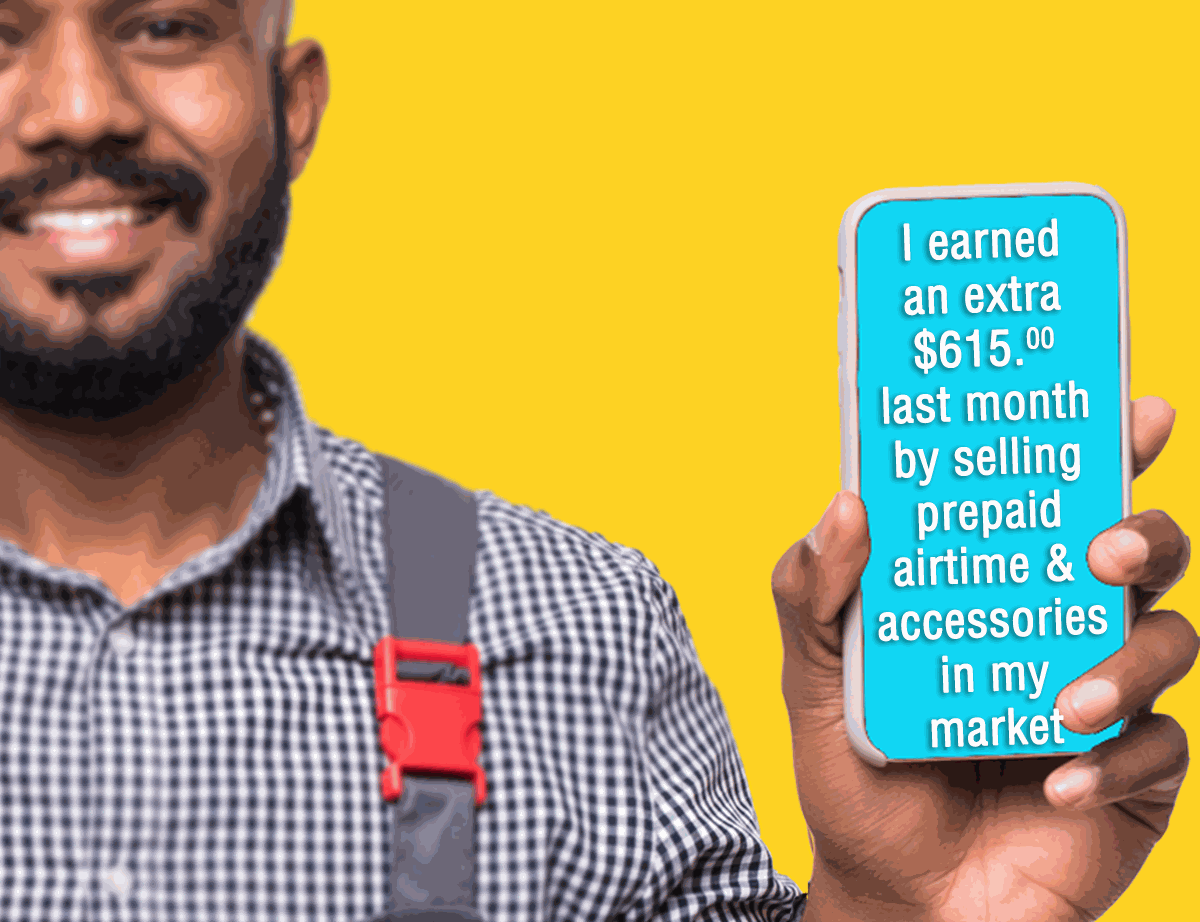 Jamil owns an ethnic grocery
It's easy for Jamil to sell airtime and "top-ups" to his walk in traffic. His customers really need phone services that include great international features. Prepaid wireless offers so much value in that area (way more than post-paid plans) that most of his customers are already on prepaid plans. All he has to do is take their payment and a quick minute to process it and he makes a percentage. He also has an exhibit of great accessories that sell through every day earning him big margins and in all total he makes over $600 a month just by doing those two things.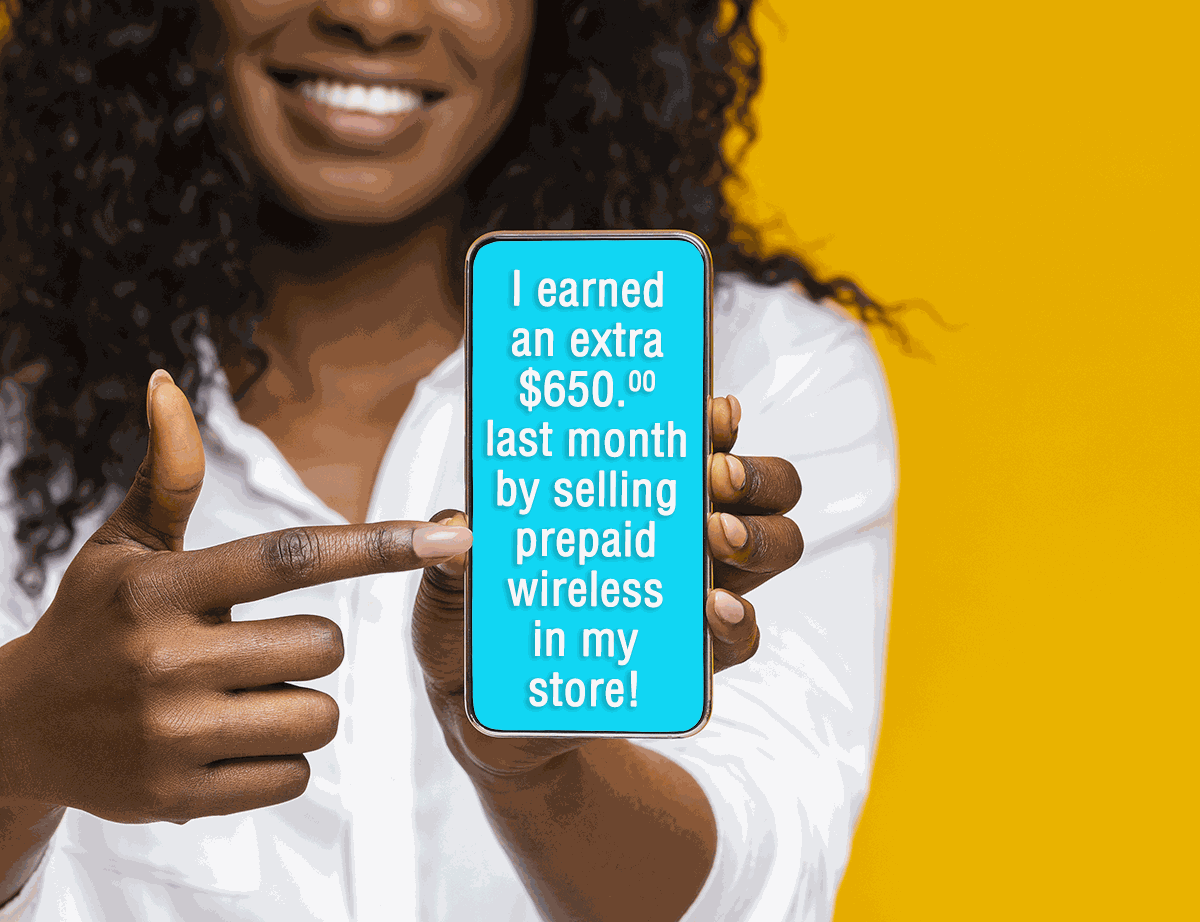 Maria owns a neighborhood market
Maria is a very enterprising person! She saw a need in her neighborhood to provide a general mercantile and fresh grocery outlet for the people that lived all around her. She opened her store and filled it with everything that she knew her neighbors would need on a daily basis. When one of them walked in and asked if she had a phone he could buy, she realized she could add some different services and products from what she originally envisioned. Now she sells a few plans and phones a day and even that quickly adds up. The $650 she earned last month just about paid her rent!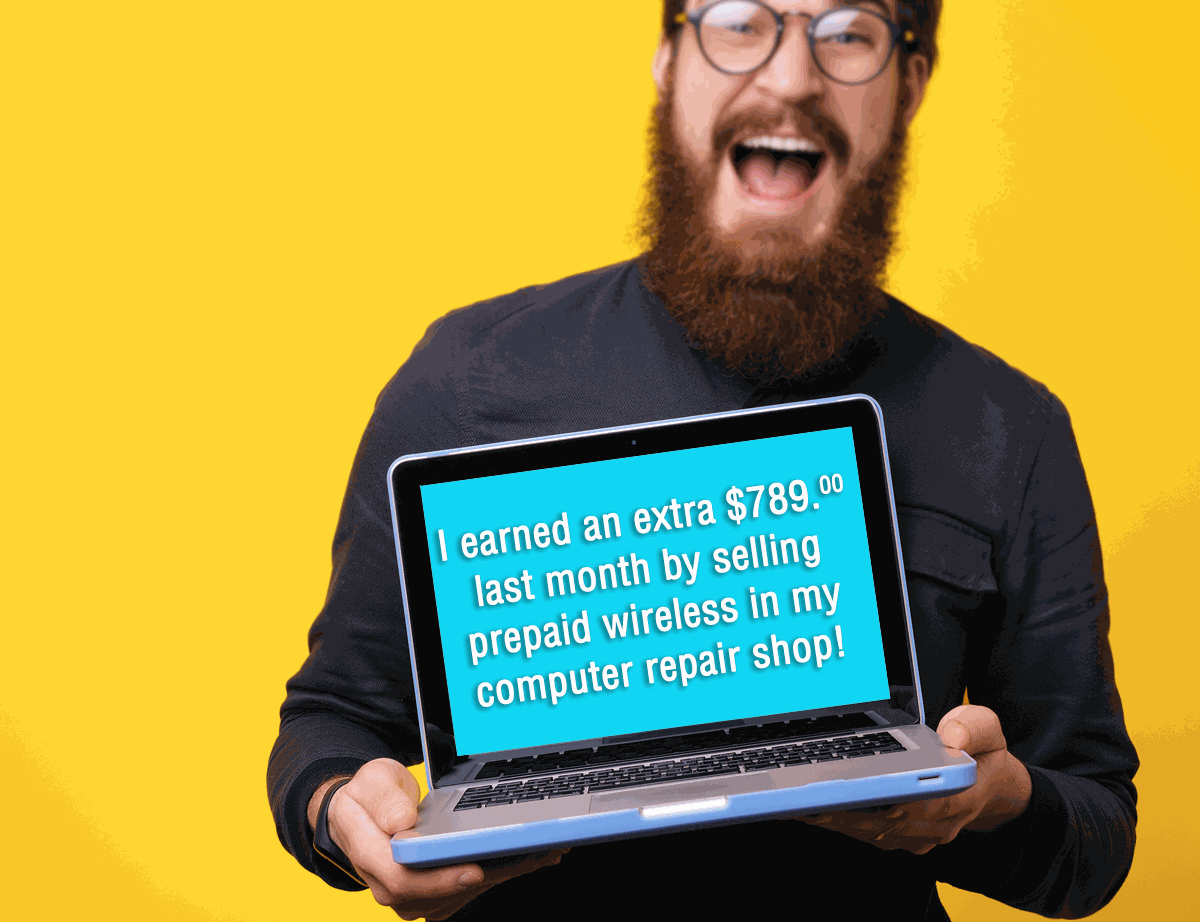 Scott started out building computers
He's a whiz with computers and his shop does a decent business just helping folks fix the computers they rely on for work and school. A few years ago, things started to slow down a bit - it seemed people were more apt to just buy a new computer than fix an old one. So Scott decided to rebrand to more of an overall technology store. Part of that new strategy was to bring in new products, and when a Rep approached Scott about selling TracFone prepaid brands, he recognized the potential. He went with Cellucom as his Master Agent because of our exclusive line of quality accessories by Baseus, which were a great fit for his customers tech needs.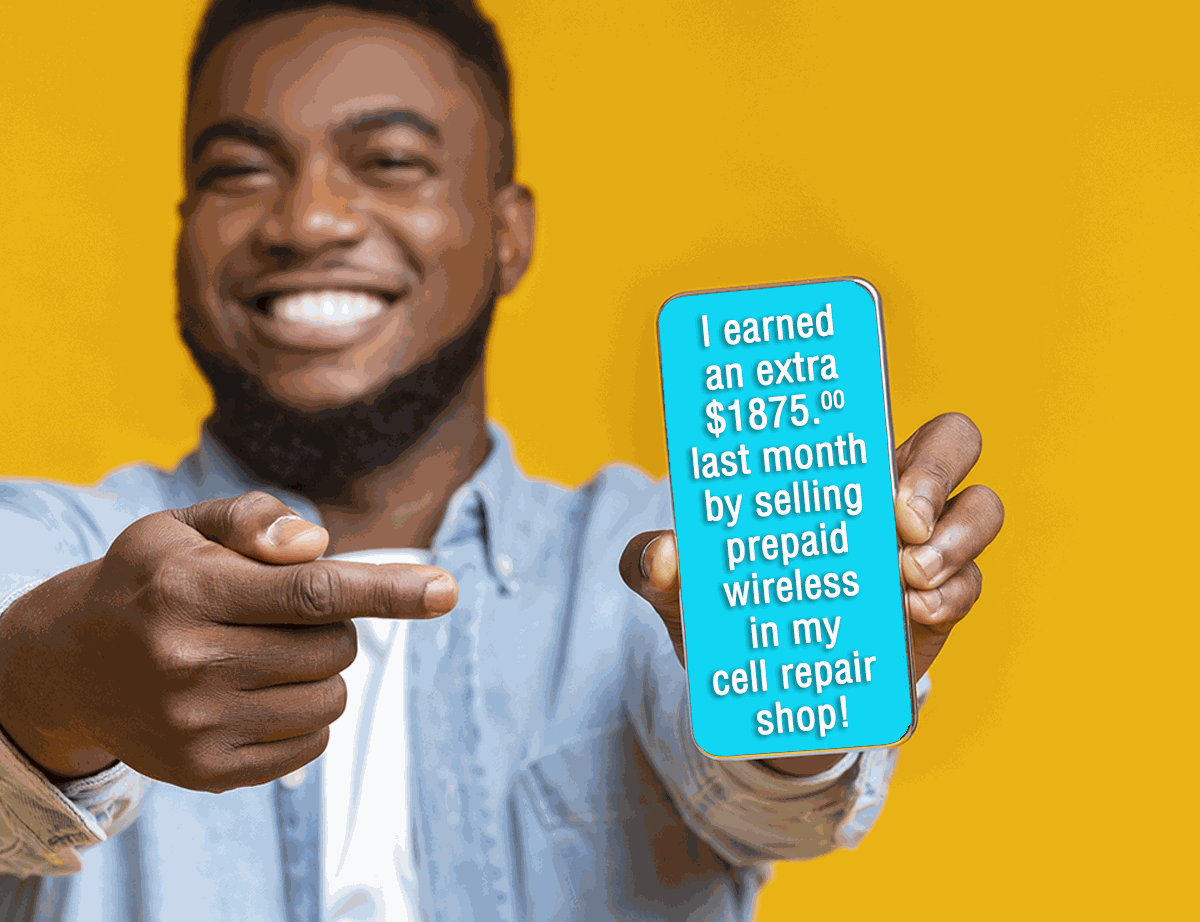 Mike has his own phone repair shop
Mike has always been into tech and gadgets. Of all his friends he was the one that had the new phone and could tell all his friends about the cool features and even help find them a good deal on their own phones. After graduation he turned his love of tech into a business, got himself certified in phone repair and the rest as they say is history. His knowledge, talent and most of all his ability to talk to people has given him the ability to make really good money in his store. While he fixes their broken phone, he talks to the customer about their current plan and quickly identifies the potential to save them money and make a sale for himself.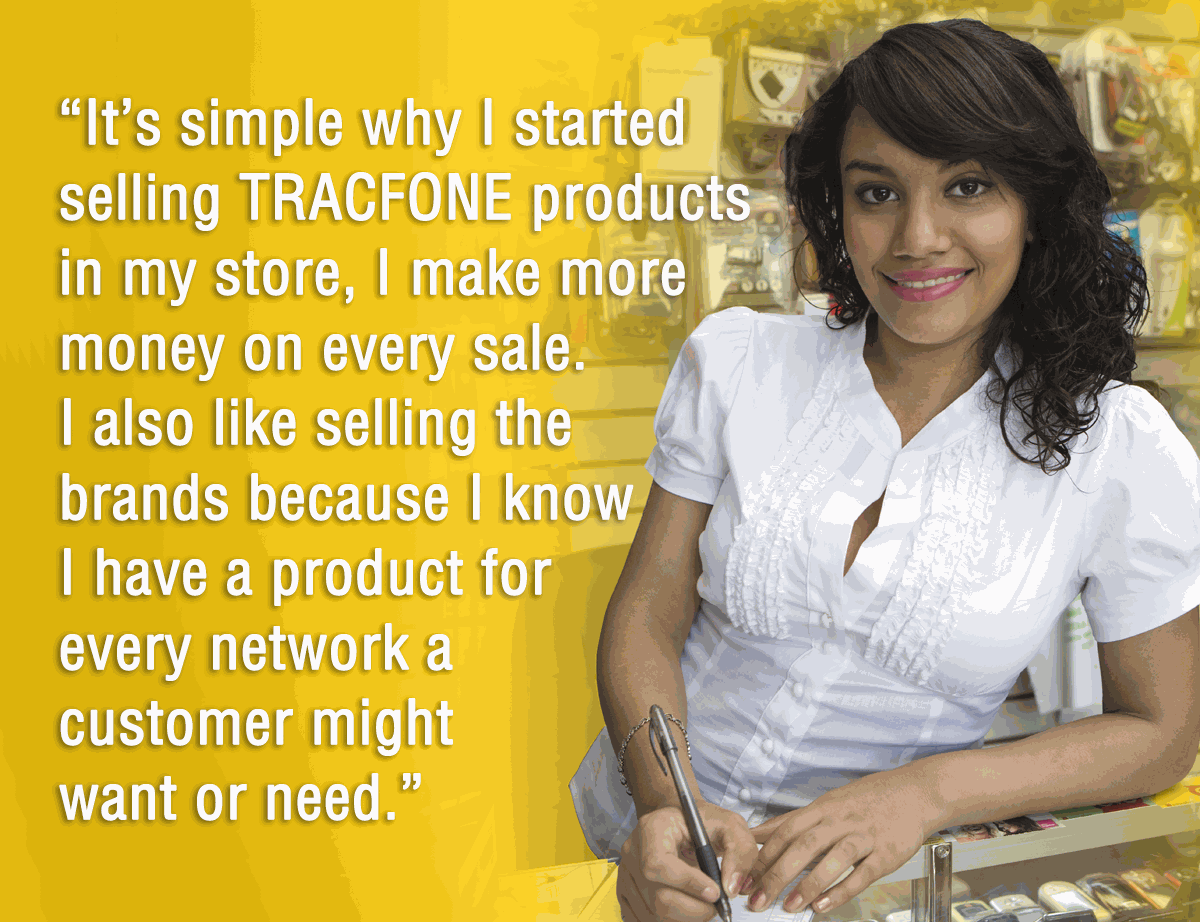 Meet Veronica
Veronica is a smart, young entrepreneur who opened her first cell phone store 4 years ago after having worked in an exclusive brand store while she attended community college. She learned a lot and saw the potential of the business but knew that if she was going to succeed at never letting a sale walk out the door, she would have to sell a brand that had big flexibility. Veronica likes to sell Tracfone brands to her customers because she knows she always a brand and plan that really fits what the customer is asking for, whether it's price point with a lot of data, international calling benefits, or a preferred network, the Tracfone family of brands covers the entire spectrum of options.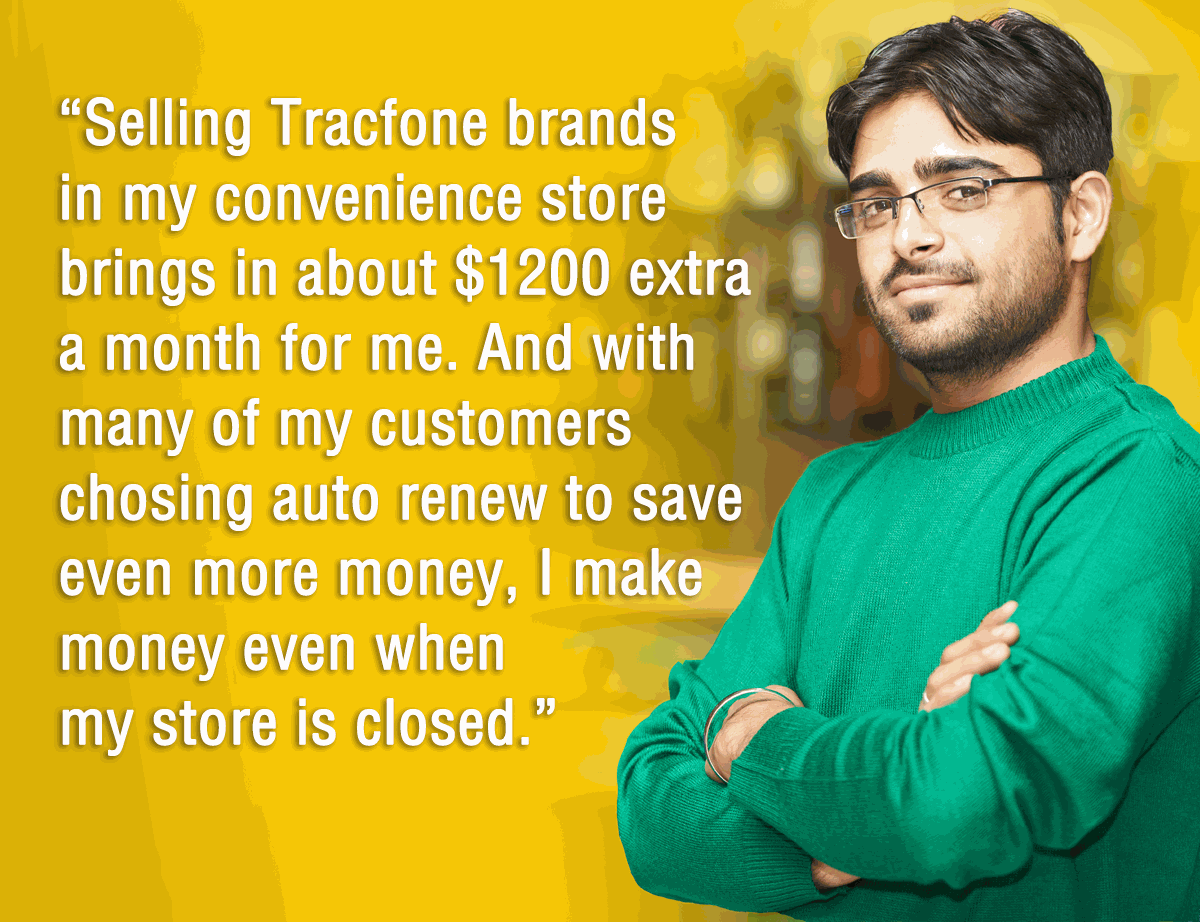 Meet Sam
Sam's family owns a corner convenience store. When his Dad retired a few years ago and handled over the keys to him, Sam knew there were changes he wanted to make - and adding prepaid wireless was one of them. You see Sam had experience working in a corporate wireless store and he knew the money that could be made. He also recognized that his neighborhood store traffic was just the right fit for prepaid services with a lot of his customers needing affordable international calling solutions. One of the biggest benefits Sam has appreciated in recent times is that he still makes money when his customers auto renew, even though his store had to close for a while.
How does this all work exactly? ...you ask
You MUST have a physical retail store location to be eligible to become and authorized Tracfone retailer. How you market your services in your community and create customers for in-store purchases is totally up to you. You are not a franchisee, you do not pay to begin selling or pay royalties to TracFone or Cellucom. We provide you with process training and marketing materials like posters and point of sale display items to advertise that your store is offering our products and services. There is a little paperwork to fill out - things like business license, and some financial information to get you approved by our providers and open your Cellucom account. Cellucom is your Master Agent for TracFone services and SIM cards for activations. You can choose to buy unlocked phones or branded handsets through the Tracfone portal and the Cellucom Store. We also offer accessories from us directly at wholesale prices that you can make good margin on in your store. To become a Tracfone retailer you must work with a Master Agent, and you have some choices depending on what area of the country your store is located. Cellucom is the preferred Master Agent in 26 states. Send us an email with some of your information to see if we are the right fit for you and your store and location. CONTACT US.