How Can You Drive More Potential Business in the Door?
We are happy to provide some practical tips to help you bring more customers and increase activations.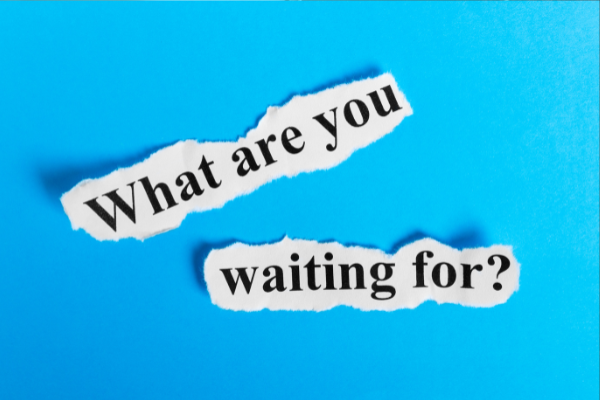 No one wants to just WAIT for business to walk in the door.
You've got to do what you can to create customers who want what you have, and enough to come into your store. Here are a few suggestions from our marketing team to increase your foot traffic.

1. Business Facebook Page
Let's face it, if your store doesn't have at least a Facebook page, you are really missing out. Maybe you have a page created but you posted once, in 2011, and haven't touched it since. Maybe you "used to have an employee do that" and they don't work with you anymore. No more excuses - you've GOT to do this!

Facebook is the new Town Crier! We've create a special page to help show you how to set up a Facebook business page, teach you how to use and promote it, and how to target people who shop in your area!
2. Consistency is the Key
Make a commitment to post at least twice a week for the next 3 months. Think about the kinds of things you could post about...how about what new things TracFone has - Net10 just doubled their data, going prepaid can cut your bill in half, Hotspot mifi is now available on more plans, etc.

Read and use Cellucom's and Tracfone's weekly emails as an inspiration for your own Social Media posting (skip any part about your compensation as a Dealer, that is private information and should not be shared). Often emails include downloadable flyers and graphics - use those to post on your page!
3. Be Engaged & Promote
Don't forget to network with others on Social Media. This creates a wider audience for you to promote your store. You can also promote a post to a geographic area around your store address for just a few dollars on Facebook. Promoting a catchy post with a visual to all users that live within 2 miles of your store can cost you as little as $5 and bring you several hundred views. Try it!

Try joining a group. Most every town has a "people in the know" type of page. These are good places to occasionally share a post to invite people in your community to follow your Facebook page; and come to your store. Every group page has different rules so make sure you check them first.
Prepaid Wireless Advantages:
The same great coverage over the same networks at usually about 1/2 the price.


NO CREDIT CHECKS! Anybody can receive service.

NO CONTRACTS! Quit or switch plan any time.

TracFone Advantages:
Free International calling on a variety of plans.


TracFone has a family of brands that provide a coverage and plan price point for everyone's needs over a choice of all networks.

Customers can always bring their own (unlocked) phone.

Keep up to date with all current promotions.
Check out Cellucom's always up-to-date page of all Tracfone's plan promotions and special limited time deals.
With available links to downloadable flyers if available.

How Can You Achieve More Sales with those that Visit Your Store?
1. Listen!
Its sounds so simple, but it really is true. Let the customer speak first. Find out what they want to accomplish today - Does he need a new phone? Does he need to cut his monthly s pend? Is he unhappy with his current service provider and want another?

If you ask, and then LISTEN, they will almost always tell you.

When you think you have zeroed in on it, make sure to repeat the answer back to the customer.
2. Ask Questions
Before you jump into selling a plan, make sure the customer has given all the facts. Ask "Do you know what level plan are you currently on with Verizon? How much are you spending each month? (since they identified this as their biggest pain point)

3. Offer a Solution
Offer a solution that your customer is looking for. " Let me show you plans on the same network that will likely cut your bill substantially and work with your current phone."

TracFone offers a variety of plans on all major networks and, in this case, several that run on the Verizon network.
4. Ask to Close
Verify that you have found the customer a satisfactory solution before you begin to push for the activation. You can turn off business if you appear to be pushing or rushing them. Once the customer acknowledges they are ready, then proceed to begin the activation process and let them know you will just ask them a few questions during the process to verify information you are entering.

Don't forget to inform the customer that after the activation TracFone will text them a survey on how their experience was in-store today. Ask the customer to give you only a 10 as that is the only number that counts positively for you and if there is anything they would need from you now to make their experience a 10 today.

Additional Training Resources: