Attention CRICKET, METRO PCS/T-Mo, and Boost Mobile Dealers!
Are you facing a pending termination?
What will your business do if that happens?
Are you researching your options now?
Let us tell you about the
Benefits of Becoming a TRACFONE Brands Retailer
The TRACFONE family of brands offers more value and options for your customers. Simply put, you will be able to offer a plan and network that spans the entire spectrum of all major networks today. Unlike other single carrier prepaid brands, you represent the most versatile family of brands in prepaid wireless services.



You cannot lose a sale because you don't have the network a customer needs or wants!


Another very important reason to consider TRACFONE brands is the unrivaled EARNING OPPORTUNITIES. (We call them SPIFFs) Simply put, they are the highest in the industry.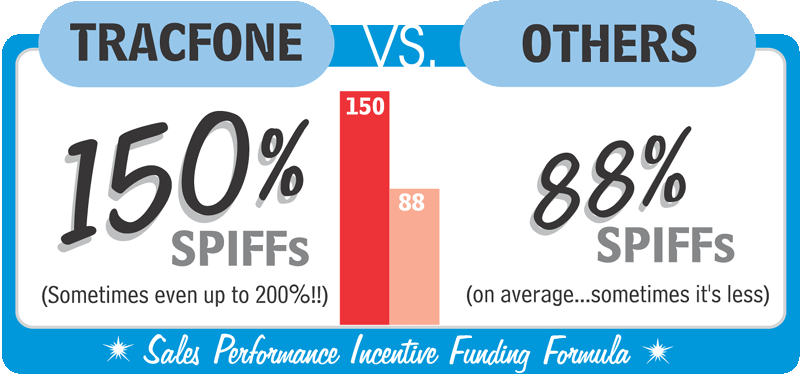 Would You Simply Like to Learn More About Becoming A TracFone Retailer?
Check out our DEALER BENEFITS page for even more information and begin to visualize yourself becoming a TracFone retailer and begin making more money in your store – no matter what kind of store you own – if you have the foot traffic and prime customers, you can easily add TracFone's great brands and maximize your income potential. Our dealers will tell you, selling TracFone products is an easy boost to them and their existing store revenue.
Do you have questions and want to know more? Fill out the short form here and one of our Product Support staff will contact you, answer any questions you have, and quickly help get you on a path to becoming a TracFone retailer.

Our Partners in Finance and Inventory
Everything you need to smoothly run your business and have the tools, resources, and financing to stay operational – Cellucom brings to you by way of trusted and proven partnerships.
We partner with the industry's best companies to bring you the highest quality of service. Whether you already have a TSP ID, or need to set up a new account, we will help you set up a payment system that is right for you.
Learn more about our financial partners >>


Looking for Merchandise?
We offer great wholesale pricing to our dealers along with display and marketing support. We hunt down and find great pricing on unlocked handsets and we have the power of purchasing behind us to be able to pass on that pricing to you.
Unique Accessories and Unlocked Phones – From 4 Warehouses Across the USA
Enjoy Fast Shipping From One of Our 4 Regional Warehouses
Ohio
Columbus, OH 43026
877-956-2355
Florida
7301 NW 36th St.
Miami, FL 33166
786-707-2242
Georgia
5745 Buford Hwy NE, Ste 100A
Doraville, GA 30340
678-691-6188
Texas
7250 Harwin Dr., Suite P
Houston, TX 77036
346-800-1141
All offices are open 9 a.m. to 6 p.m. local time.
*Same-day shipping refers to orders placed on business days before 3 p.m. EST.
Cellucom is the designated TracFone Master Agent in 26 US states. We can offer full Master Agent services for these areas. We can offer services to Chain Stores over all 50 US States. Contact us to find out more about what we can do for you in your specific location.